After posting yesterday about images posted by LOUQE on its upcoming RAW S1 case, the company has posted another one, showing off more of the exciting case.
The new image gives us an angled view of the front and right sides of the case. On the front, there is a single power button. On the right side, the full length of the case looks to have the airflow pattern, allowing fans and possibly a radiator to be installed.
The image once again has a hint of red, this time from an external light to continue the black and red theme of the case.
In the replies to the tweet, LOUQE shared some more interesting information on the case. It is a vertical unibody SFF case with a 12-liter capacity, including the core base, possibly suggesting top hats or something similar coming in the future.
The reply also shared that it would support triple-slot GPUs, is built in Sweden, and has a bead-blasted hard-anodized aluminium finish.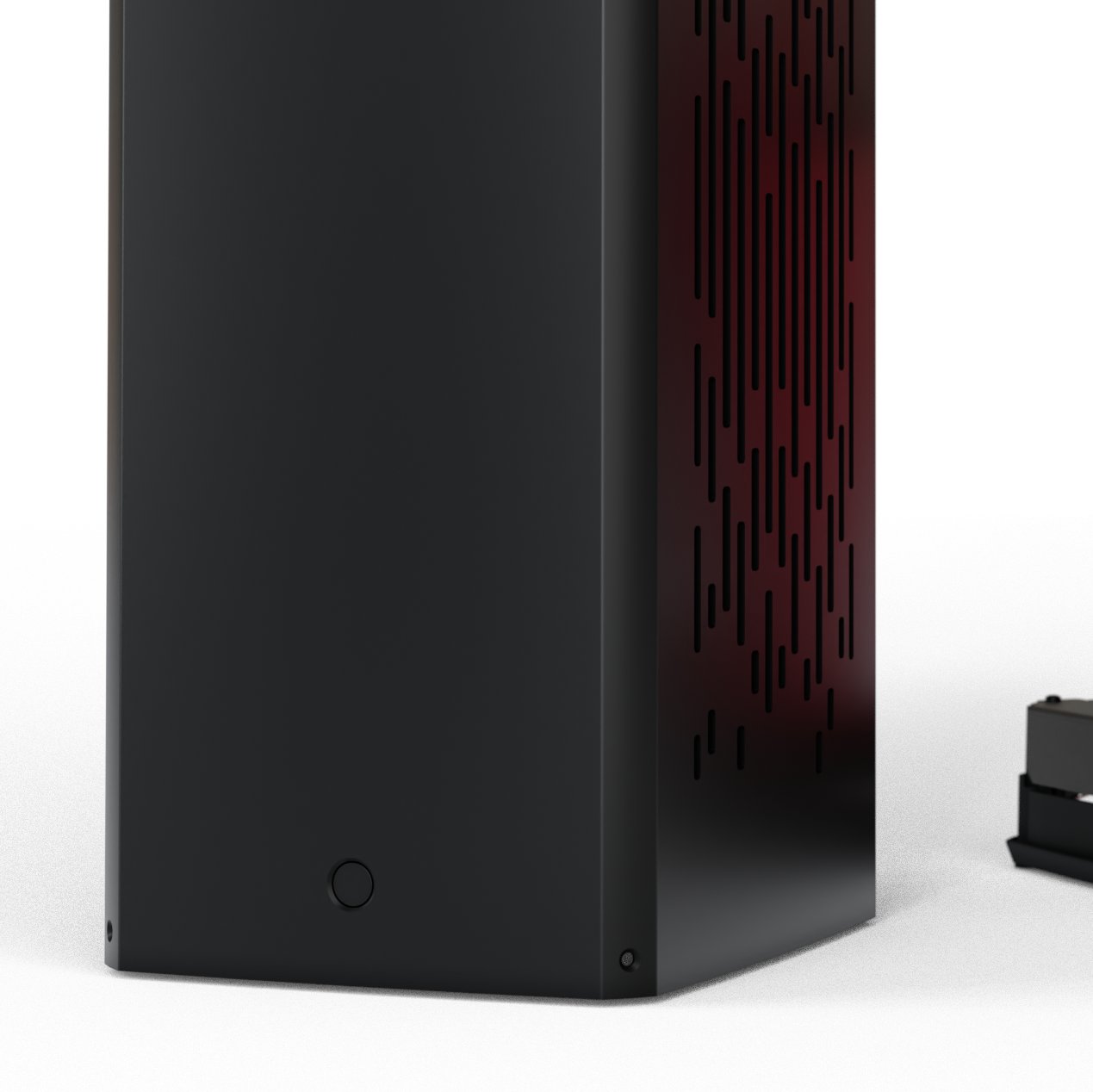 Previous images
Taking a look at the first image posted, we get a great look at two of the case's sides. Both panels have an almost random vent pattern to allow air to be pulled in or pushed out by fans while keeping to the gamer aesthetic the case is going for.
Looking at the left side of the case, we can see what looks to be two light rings from two fans. Rather than having sharp edges, the case has a fairly large chamfer on the vertical axis, with a much smaller horizontal axis. The case looks to be made out of sand-blasted aluminum.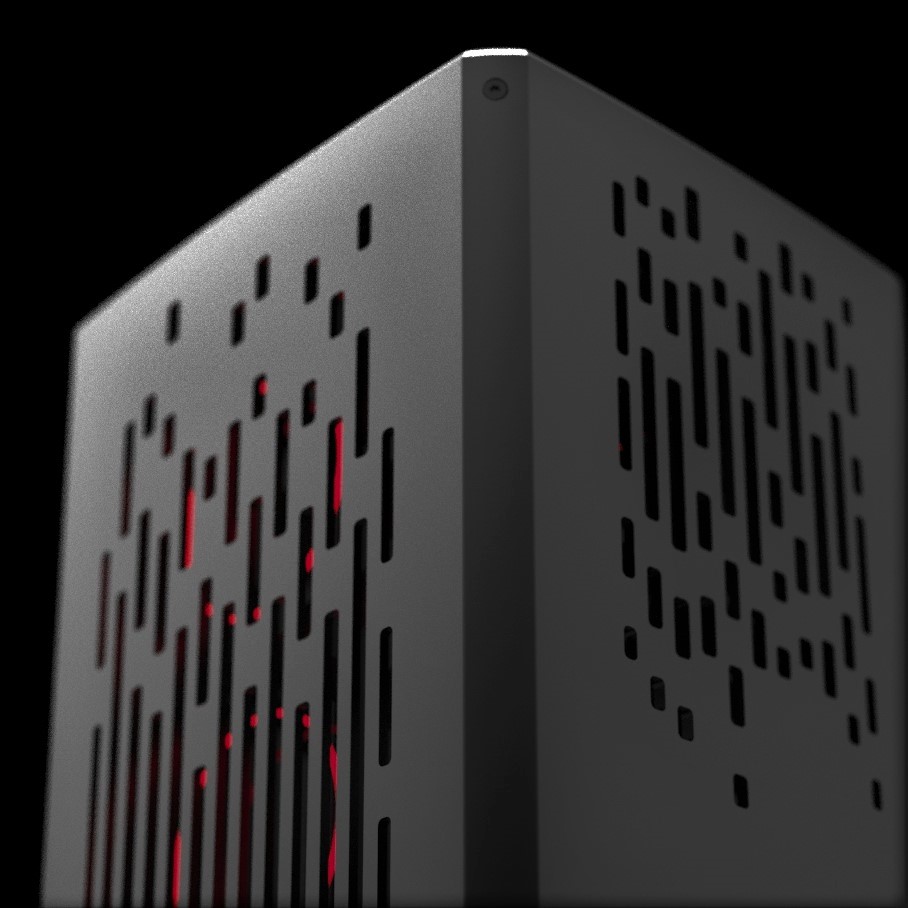 The next image of the RAW S1 case appears to be of the bottom. Straight away we can see the power plug, suggesting the graphics card cables will also come out of the bottom of the case. The motherboard ports will likely still be on the rear.
This image also shows us the continuation of the red and black theme, sticking with the gamer look. A slight red glow can be seen in the image, likely from the two front fans we saw in the previous image. This metal bracket running down the center of the case suggests the motherboard will be on one side with the graphics card on the other, making it a sandwich design.
The bottom of the case looks to have a rubber ring around it with a foot on each corner and is held together with screws. The image also shows us a section of the rear of the case with the LOUQE regulatory sticker.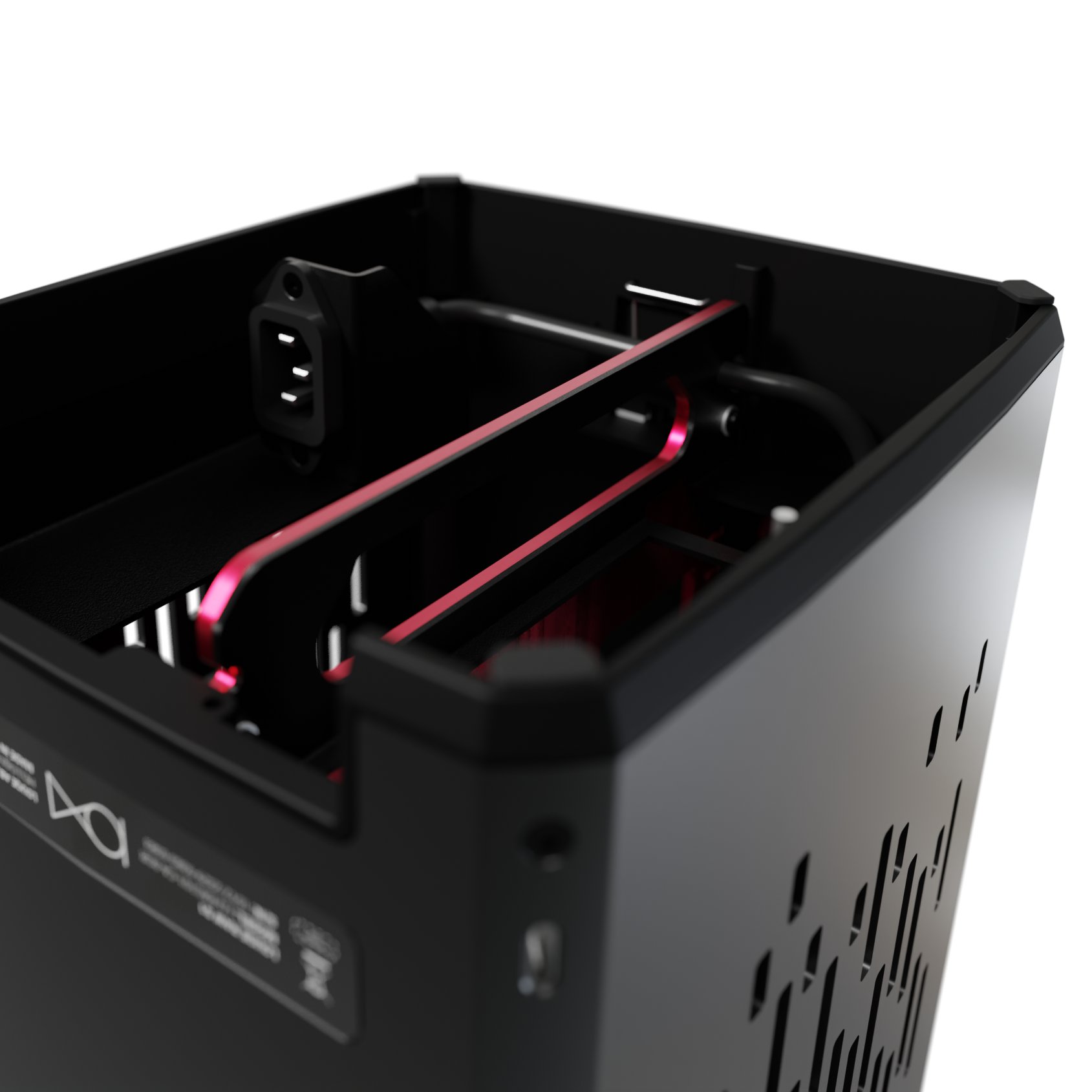 On top of the two images we have seen so far, LOUQE first shared a short teaser video of the RAW S1, suggesting a release date could be near.
From the images, it appears that the LOUQE RAW S1 is a similar design to the Corsair One, with the tall by compact form factor with a minimalist but gamer design.
Check out the rest of our coverage of LOUQE RAW S1 and other upcoming SFF cases: